Back to Events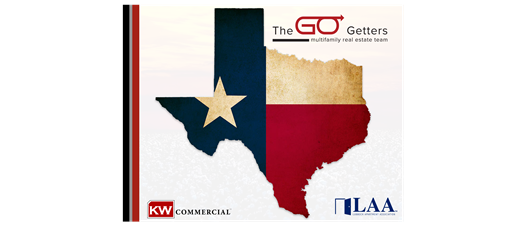 The Go-Getters Multifamily - 2021 Industry Update
Thursday, January 20, 2022
* Registration open until 1/19/22 at 4:00 PM (CST)
Event Details
We are pleased to announce the 3rd annual Industry Update Luncheon. This year we are teaming up with The Go-Getters Multifamily Real Estate Team for all the facts. If you've ever heard yourself say "where are all these people coming from", "how many more apartments are coming", "what's in the works for 2022", then this is the place to be. Understanding your market puts you ahead of the game in leasing, managing, and building.

If you can't make it in person we've got a Zoom option.

There will be lunch, a 20-minute presentation followed by a question and answer session. We look forward to seeing you there!
When: January 20th, 2022 | 11:45-1:00pm

Price: $39 per person
RSVP deadline: January 19th
For More Information:
4227 85th Street
Lubbock, TX 79423
806.794.2037