Back to Events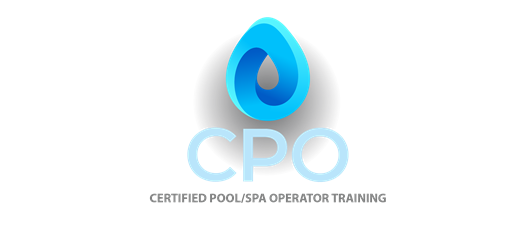 CPO Certification April 18th-19th 2023
Tuesday, April 18, 2023
at
8:30 AM (CDT)
to Wednesday, April 19, 2023 at 5:00 PM (CDT)
* Registration open until 4/17/23 at 3:00 PM ()
Event Details
IN-PERSON CPO CLASS
Pool & Hot Tub Alliance & Aqua Rec Offer a Certified Pool/Spa Operator National Certification Training Course (CPO)
Taught by: Ben Stobnicki RS, CPOI

COURSE INFORMATION
LOCATION:
Lubbock Apartment Association – Lubbock, TX
4227 85th Lubbock, TX 79423

INSTRUCTOR: Ben Stobnicki
In-Person DATE: April 18th & 19th
8:30 AM – 5:00 PM on both days. (1-hour lunch each day)
Breakfast will be provided each day

COURSE FEE:
$400.00 In-Person

CPO BOOK:
$45.00 - optional

REGISTRATION DEADLINE: April 13th, 2023
CERTIFIED INSTRUCTOR:
Ben Stobnicki – P&HTA REGISTRATION # 75*10504.

REFRESHER CLASS:
We are also going to be offering a refresher class on April 18th. This class is for those who already have their license but it has been a few years since they took the certification course. We recommended this class to prepare you for the upcoming summer season. There is no test for this refresher class.
Date: April 18th, 2023
Time: 8:30 am - 5:00 pm
$150 for the refresher class, select this ticket type in registration.
For More Information:
4227 85th Street
Lubbock, TX 79423
806.794.2037
Why Do You Need Training?
Individuals who operate and/or maintain swimming pools/spas are involved in a field where technology or "know-how" is constantly changing MUST be trained.

Codes require it and swimming pool/spa operators have an obligation to the public to provide facilities that are not only clean but also safe and healthy for public use. Only an individual with this proper CPO training is qualified to meet such responsibilities.

Topics of Discussion: State and Local CODES, filtration, water chemistry, pool circulation, spas, pool maintenance, seasonal pools, renovation, conservation, pool management, sanitizers, special problems, pool calculations, and much more.

You will receive books and materials in class.
Please bring a picture ID and a calculator with you to class.